December can be a real money grabber for many families, and sometimes you can't spend big bucks to get people gifts, or you just prefer not to. Here are some gift ideas under ten dollars that are still perfect.
pura vida bracelets: they range from $5 minimum to about $20 dollars normally, but they have deals all the time!
there's tons of colors, & this style is only $5. get it here.
nail polish: theres tons of colors to choose from
$4.98-$8.99 per bottle from target. get it here.
hair ties: scrunchies from the 90's era are super popular now and aren't expensive at all
 get a ten pack of scrunchies from target for $6.99. get them here.
earrings: you could get a couple pairs on sale from stores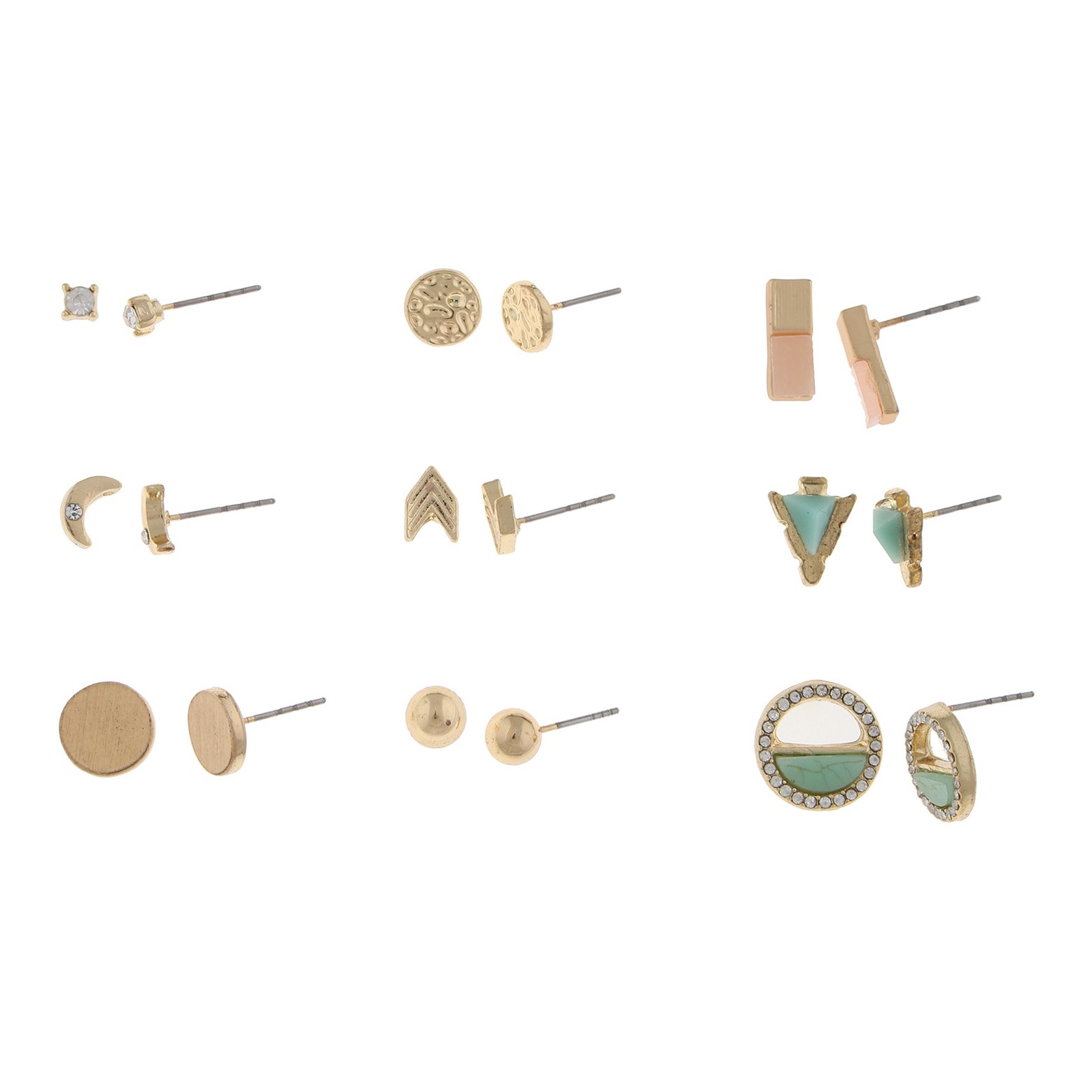 pack of nine earrings. get it for $4.98 from target here.
a $10 gift card: easy to get for someone for starbucks etc
a notebook / journal: a gateway to anything
$6.99 from target. get it here.
ear buds: useful for almost anyone
get them for $9.99 from target here.
mugs: easy to gift and to personalize
$5.99. get it from target here.
 copper plated moscow mule mug 19oz $9.99. get it from target here.
the body shop: they have ton of small gift combos!
this one is 10.50. get it here.
this one is $9, but is on sale right now for $6.50. get it here.
an ipsy subscription: these are easily personalized and come with five makeup/beauty products, and come with a nice makeup bag
 $10 a month, subscribe here.
eos gift set: comes with a full size body lotion, hand lotion and a lip balm.
$7.99 from target. get yours here.
Ulta, The Body Shop and Target always have great deals and sales going on for good stocking stuffers and gift sets for $10 and under! Hopefully this has helped you find a few different gift ideas, or led you in the right direction.